...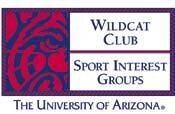 SPORT INTEREST GROUPS
Each of our sport programs has an associated support group, commonly called a Sport Interest Group, or SIG.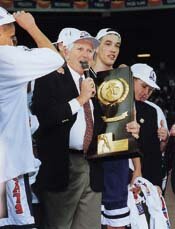 Examples of Sport Interest Groups are the Extra Point Club, Rebounders, On Deck Circle and Dugout Club. The SIG program allows Wildcat fans to assist individual coaches and/or sport programs by designating their gifts specifically for those individual programs. SIG funds generated for these groups are allocated at the discretion of the coaches to help their programs compete at championship levels in the Pac-10 and NCAA. Funds are typically used for a program's special (non-budgeted) needs, such as foreign tours and specialized training equipment.

For more information on the Sport Interest Groups, please call the Wildcat Club Development Office at .