...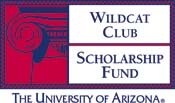 WILDCAT CLUB SCHOLARSHIP FUND
The scholarship costs of serving 450 student-athletes comprise the single greatest need the UA Athletic Department faces each and every year. As we all know, inflation silently erodes the purchasing power of everyone's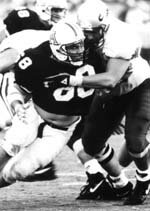 dollar; higher education - and intercollegiate athletics - are no exceptions to this rule. The chart below illustrates how UA Athletic scholarship costs have more than doubled over the past decade.

Gifts to the Wildcat Club Scholarship Fund are used to offset the annual student-athlete scholarship costs UA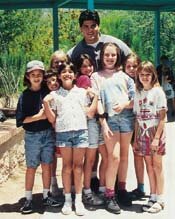 Athletics incurs each year. The Wildcat Club Scholarship Fund gives UA Alumni and friends the opportunity to help the UA Athletic Department meet this pressing annual need. In fact, because gifts to the Wildcat Club Scholarship Fund are so important to UA Athletics, they result in enhanced Priority Points System credit to those donors.
For more information on the Wildcat Club Scholarship Fund, please contact the Wildcat Club Development Office at .