...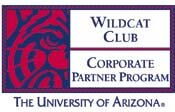 CORPORATE PARTNER PROGRAM
The marketing and promotional opportunities available with Arizona Athletics are filled with excitement and tradition. The rivalries, the games, the crowds are all part of a sports event explosion sweeping across the nation. With it your company can generate some of the most captivating and interactive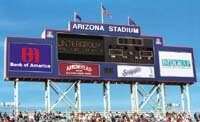 publicity possible.

An affiliation with Arizona Athletics as a corporate partner provides you with a multitude of opportunities that help you develop brand loyalty, increase your company exposure to select demographic groups and provide you with advertising and public relations at unparralled cost effectiveness.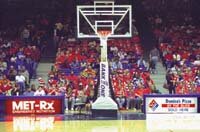 College sports provide a vibrant, exhilarating image for your company. Your business becomes a part of the action and excitement. You also become part of more than a century of athletic and academic achievements at Arizona. And the Wildcats bring your business into one of the most celebrated conferences in the nation, the Pac-10.
For more information on how you and/or your company can become involved in Wildcat Athletics, please contact the Wildcat Marketing & Promotions Office at .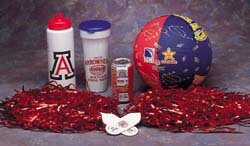 Sponsorship Opportunities
Permanent signage

Event sponsorships (e.g. all sport team)

Merchandising programs (e.g. commemorative items)

Traffic building programs (e.g. athletic ticket giveaways)
Season or individual game tickets

In-arena promotions (e.g. time-outs, half-times)

Promotional literature (e.g. schedule cards, magnets)

Product sampling opportunities

Community outreach programs (e.g. youth programs)

Event hospitality (e.g. receptions, banquets)