...

8/14/2000
2000 Cross Country Preview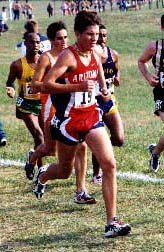 The University of Arizona men's cross country team is in the enviable position of having four of its top five runners from last season's NCAA Championships back for the 2000 season. [continued]

6/21/2000
Wildcat Cross Country Runs Through Midwest, West Coast in 2000



The University of Arizona men's and women's cross country team will trek through three Midwest states for a total of five meets, and the teams also hit Washington and California, during its 2000 season. [continued]

3/23/2000
Men's XC Runner Brent Pedersen Named Academic All-District VIII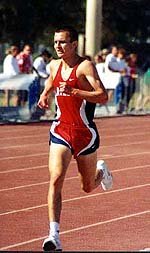 Former University of Arizona cross country and track student-athlete Brent Pedersen was named to the GTE Academic All-District VIII Fall/Winter At-Large first team today by voting members of CoSIDA. The Fall/Winter At-Large Team included cross country, soccer, swimming and diving, water polo, gymnastics and wrestling student-athletes. [continued]



...